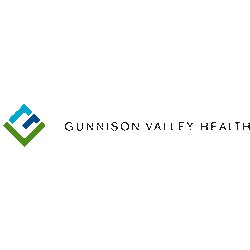 Gunnison Valley Health
Culinary Manager - Senior Care Center
Sorry, this job has expired.
Gunnison, CO
Gunnison, COFull TimeWork Hours:
varied
6/11/2021
Overview:
Gunnison Valley Health is the sole community-owned health system for Gunnison County and surrounding areas. We are not just a hospital, but a fully integrated health system providing services for all stages of life; from an award winning EMS department to a 52,000 square foot, state of the art senior care center and everything in between. We are a leading health source for our community, offering wellness programs, medical education and illness prevention. We are looking for someone who will partner with our tight knit Leadership team to guarantee the success of the food program for the Senior Care Center!
Benefits:
Here at Gunnison Valley Health, your good work will be rewarded. In addition to a competitive salary, a generous and affordable medical/dental/vision plan, and a matching 401(a) there are other great perks including:
Work/Life balance in an outdoor enthusiasts mecca
No traffic, and a scenic commute to the office
Over 300 days of sunshine/year
Requirements:
To be seriously considered for this role, youll need to have:
Education Bachelors degree in Hospitality or food related discipline, or an equivalent combination of education and experience
License/Certification: Three to Five years of culinary experience in a health care setting preferred. Candidate must be knowledgeable of USDA and HACCP food safety guidelines, particularly as they pertain to long-term care facilities and specific diet orders. Candidate also must demonstrate ability to work in a collaborative, consensus building atmosphere.
Experience Accreditation as Certified Dietary Manager preferred.
Responsibilities:
As the Culinary Services Manager at Gunnison Valley Health Senior Care Center, you will assume responsibility for the administration and management of the department. Youll plan, organize, direct, coordinate and control the resources to achieve department objectives. Youll utilize your unique skills and ideas by:
Ensuring, in conjunction with Registered Dietitian (RD), that residents nutritional needs are being met in accordance with state and federal regulations.
Representing the Culinary services department to other SCC departments, residents' families, administrator, state regulators, outside agencies, and the Board of Directors as requested.
Assisting, with facility Administrator, in the planning and preparation of the annual budget.
Managing a team by helping facilitate goal setting, training and coaching opportunities, and working with staff to maximize productivity and engagement.
Establishing, monitoring, and enforcing sanitary standards for the purpose of ensuring safety of staff and residents, as well as ensuring compliance with state and federal regulations.

Compensation: $24.60/hour - 31.98/hour DOE

Benefits Eligibility

Medical, dental, vision, health care FSA, and dependent care FSA: All active employees working 40 or more hours per pay period are eligible for benefits on the first of the month following 30 days of active service.

Life and AD&D insurance: All active employees working 40 or more hours per pay period are eligible for benefits on the first of the month following or coinciding with 30 days of active service.

Short-term and long-term disability: All active employees working 60 or more hours per pay period are eligible for benefits on the first of the month following or coinciding with 30 days of active service.

https://jobs.gunnisonvalleyhealth.org/about-us-and-benefits
67541144
67541144