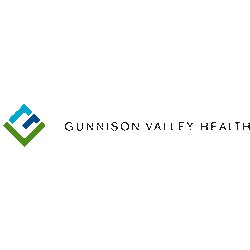 Gunnison Valley Health
Life Enriching Caregiver (C.N.A.) FT, 8-hour - Days
Gunnison, CO
Gunnison, COFull TimeWork Hours:
Varied Shifts
4/1/2021
POSITION PURPOSE
The main purpose of this position is to provide residents with routine daily nursing care in accordance with our established nursing care procedures, and as may be directed by the supervisor. In addition, to provide various activities for the resident in order to sustain a positive quality of life.
POSITION QUALIFICATIONS
Education: Must possess as a minimum, a high school diploma or equivalent and be 17 years of age at start of the class, if taking the class, or at hire.
Experience: Must be a graduate of an approved Nurse's Aide Training program, or enter our program. If you do not possess a state license you must pass the test and obtain such license within 120 days of finishing the c.n.a. class.
Licenses/Certification: Current CNA certification in the state of Colorado. Has gone through a Certified Training Program. Must have and maintain a valid current Colorado Driver's License.
ESSENTIAL FUNCTIONS
Assist residents with dressing/undressing/hair care/nail care/ear care/eye care as necessary
Assist residents with bathing/toileting/morning routines such as brushing teeth, washing face, dressing etc . Report as needed.
Participate in and receive the nursing report upon reporting for duty.
Assist residents in preparing for activity and social programs. Helping residents walk or push them in their wheelchair
Assist with lifting, positioning, turning, moving and transporting into and out of beds, wheelchairs, chairs, bathtubs, lifts vehicles, etc.
Must possess the ability to seek out new activity methods to ensure resident simple pleasures are met.
Prepare residents for meals, as well as serving food trays, beverages and assist with assistive dining as indicated and record resident's food intake/fluid intake and eating habits.
Provide daily indwelling catheter care, perineal care and restorative program.
Assist in transporting residents on outings and Doctor appointments. Ensuring resident is secure in vehicle.
Measure and record temps, pulse, blood pressure, and respirations as instructed. Maintain intake and output records as instructed.
Observe and report the presence of any skin issues.
Answer resident calls promptly.
Must function independently, have flexibility, personal integrity, and the ability to work effectively with residents, personnel, and support agencies.
Plan, organize, develop, implement and interpret activities that meet the physical, spiritual, mental and psychosocial needs of the Residents.
Provide pet care for the resident animals.
Must have some understanding of the social, psychological, and recreational needs of the aged.

Compensation: $16.50/hr - $18.98/hr, depending on experience.

Benefits Eligibility

Medical, dental, vision, health care FSA, and dependent care FSA: All active employees working 40 or more hours per pay period are eligible for benefits on the first of the month following 30 days of active service. PRN staff are not initially eligible for benefits, and GVH follows all Affordable Health Care Act Eligibility guidelines.

https://jobs.gunnisonvalleyhealth.org/about-us-and-benefits
32968036
32968036