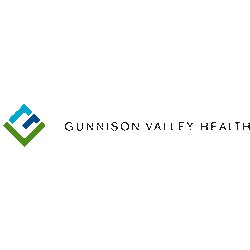 Gunnison Valley Health
LTC Staff Nurse - PRN (days)
Gunnison, CO
Gunnison, COPRNWork Hours:
6a - 6p
4/7/2021
POSITION SUMMARY
The primary purpose of this position is to assist and supervise the day-to-day nursing activities of the Senior Care Center facility during tour of duty. Such activity must be in accordance with current Federal, State and local standards, guidelines and regulations that governing our facility and as may be directed by the director of Nursing, to ensure that the highest degree of total quality care is maintained at all times.
POSITION QUALIFICATIONS
Education: Must possess, as a minimum, a Nursing Degree and a current RN/LPN license from the state of Colorado.
Experience: Must have a minimum, one (1) year experience in a hospital, skilled nursing facility, or other comparable institution. Training in rehabilitative and restorative nursing practices.
Licenses/Certification: RN/LPN in state of Colorado. IV certification preferred for LPN's.
ESSENTIAL FUNCTIONS
Ensure that a sufficient number of nursing assistants, licensed practical and/or registered nurses are available for your tour of duty to meet the daily nursing needs of each resident.
Develop work assignments, and assist staff nurses and nursing assistants in completing and performing their tasks.
In working in the nursing services department make sufficient observations to ensure that all nursing services personnel are performing their work assignments in accordance with acceptable nursing standards. Report findings to the DON
Delegate administrative authority, responsibility and accountability to other Nursing Service personnel and deemed necessary to perform their assigned duties.
Council/discipline Nursing Service personnel as requested or necessary
Develop and maintain a good working rapport with inner-department personnel, as well as other departments within the facility to assure that Nursing Services and Activities can be adequately maintained to meet the needs of the residents.
Chart all accidents/incidents involving the resident. Follow established procedures.
Chart nurses notes in an informative and descriptive manner that reflects the care provided to the resident as well as the residents response to the care.
Make sure all information is documented and charted properly. Make sure all are signed and dated properly.
Review Nurses notes to determine that they are informative and descriptive of the nursing care being provided and that they reflect the residents response to the care. Make rounds with physicians as necessary.
Report all discrepancies noted concerning physicians order, diet change, charting error, etc. to the Director of nursing.
Give/Receive nursing report upon beginning and ending each shift.
Create and maintain an atmosphere of warmth personal interest and positive emphasis, as well as a calm environment throughout the unit and shift.
Monitor medication passes and treatment schedules to assure that medications are being administered as ordered and that the treatments are provided as scheduled.
Notify responsible parties/medical personnel per established procedures.
Assist in the day-to-day functions of the nursing activities in accordance with current rules, regulations and guidelines that govern the long-term facility.
Ensure that the nursing services procedures Manual is followed by Nursing Service Department personnel and that it reflects the day-to-day nursing care procedures used by this facility.
Perform administrative duties such as completing medical forms, reports, evaluations, studies, charting etc. as necessary.
Assist the Director of Nursing in planning the nursing service portion of the residents care/discharge plan as necessary.
Participate in surveys made by authorized governmental agencies. Interpret the departments policies and procedures to personnel, residents and visitors. Assist in the admission, transfer, or discharge residents as required.

Compensation: $29.48/hr - $35.38/hr, depending on experience.

Benefits Eligibility

Medical, dental, vision, health care FSA, and dependent care FSA: All active employees working 40 or more hours per pay period are eligible for benefits on the first of the month following 30 days of active service. PRN staff are not initially eligible for benefits, and GVH follows all Affordable Health Care Act Eligibility guidelines.

https://jobs.gunnisonvalleyhealth.org/about-us-and-benefits
36245977
36245977