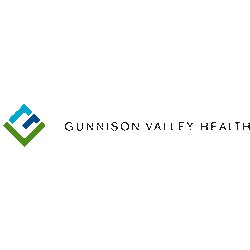 Gunnison Valley Health
Phlebotomist I (FT)
Sorry, this job has expired.
Gunnison, CO
Gunnison, COFull TimeWork Hours:
sun-thurs
6/23/2021
Gunnison Valley Health is looking for the right person to join a tight-knit, highly qualified team of Clinical Professionals.
This person will obtain specimens from patients including, but not limited to, venipuncture & capillary samples, blood cultures, blood bank samples, urine samples, throat swabs, nasal swabs. Process samples for in-house or reference lab testing. Perform a wide variety of clerical duties such as data entry, filing, charting, answering phones, supply ordering and stocking. Sort patients results and delivers these results to appropriate clinic. Deliver supplies and picks up specimens from local clinics.
Phlebotomist II may perform waived testing after completion of training and competency.
Education: High School diploma or equivalent
Experience: Phlebotomy experience preferred. Ability to communicate verbally and in writing. Must be able to demonstrate correct use of supplies, chemicals and Lab Information System following training. Ability to relate well to patients, visitors, hospital employees and physicians.
Licenses/Certification: Phlebotomy certification preferred.
Compensation: $16.00/hr - $18.40/hr, depending on experience.
Benefits Eligibility
Medical, dental, vision, health care FSA, and dependent care FSA: All active employees working 40 or more hours per pay period are eligible for benefits on the first of the month following 30 days of active service. PRN staff are not initially eligible for benefits, and GVH follows all Affordable Health Care Act Eligibility guidelines.
https://jobs.gunnisonvalleyhealth.org/about-us-and-benefits
74014350
74014350