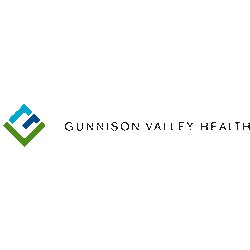 Gunnison Valley Health
Receptionist - South Entrance
Sorry, this job has expired.
Gunnison, CO
Gunnison, COFull TimeWork Hours:
M-F 8-5 pm
7/19/2021
This position is stationed at the South Entrance of the Hospital.
The Receptionist is a highly visible, public relations position with significant customer contact. This position is responsible for operating the hospital switchboard, familiarity with the hospital alarms and overhead paging, greeting and directing patients and visitors. This position is also responsible for performing administrative duties for the hospital and revenue cycle departments such as scheduling meetings, ordering supplies, accepting patient payments and writing receipts, maintaining the hospital's telephone directory and other clerical projects as assigned. This position also is responsible for checking in patients for departments located at the South Entrance, duties include updating demographics, collecting co-pays, and insurance verification. The position requires exceptional interpersonal communication skills and accepts other duties assigned by the Patient Financial Services Department.
Education: Experience or training in hospital or healthcare office setting, customer relations, and telephone etiquette preferred. Must possess a high school diploma or equivalent.
Experience: Requires ability to work cooperatively with other employees, other departments and the public. Ability to prioritize work and meet deadlines is required. Ability to handle multiple tasks simultaneously and concentrate in a busy environment is required.
Essential Functions:
Observes professional ethics in maintaining confidential information concerning the personal, financial, medical, or employment status of a patient of GVH and their families.
Greets patients and visitors and directs them to their destination.
Operates the hospitals switchboard and routes calls.
Performs overhead paging, including safety announcements, as required.
Accepts patient payments and writes receipts as appropriate.
Maintains the hospitals telephone directory.
Schedules meetings for hospital staff and leadership.
Orders all supplies for the Revenue Cycle Departments in a timely and accurate manner.
Reviews pre-admitted accounts for thoroughness.
Responsible for keeping the reception desk and front lobby areas organized with regard to literature available to hospital customers.
Communicates customer service issues to the Customer Service Supervisor in a timely and appropriate manner.
Compensation: $15.00/hr - $17.25/hr, depending on experience.
Benefits Eligibility
Medical, dental, vision, health care FSA, and dependent care FSA: All active employees working 40 or more hours per pay period are eligible for benefits on the first of the month following 30 days of active service. PRN staff are not initially eligible for benefits, and GVH follows all Affordable Health Care Act Eligibility guidelines.
https://jobs.gunnisonvalleyhealth.org/about-us-and-benefits
85247306
85247306