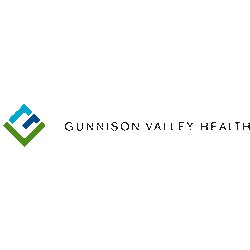 Gunnison Valley Health
Substance Use Peer Support Specialist
Gunnison, CO
Gunnison, COFull TimeWork Hours:
4 10's maybe 5 8's
7/19/2021
The Substance Use Peer Support Specialist is a person with lived mental health experience who uses their recovery experiences as a means to help others diagnosed with a mental illness find their own recovery process. The peer specialist is part of a multi-disciplinary team that participates in the planning and organizing of individual and group activities that promotes a range of self-help skills.
This position is also in charge of the day to day functioning of the Front Range MAT clinic two days/week. They will have direct communication with both providers and patients and are the first point of contact for any patient interaction.
Education: High School or equivalent.
Experience: Advanced computer and keyboarding skills. (Must be able to operate basic functions in Microsoft Office (Outlook, Word) and several EHR systems.) Successful completion of Peer Specialist Training and Peer Specialist Internship Program or a willingness to obtain this training. Experience working with consumers and/or family members of a consumer of mental health service is a plus. Experience as a family advocate is a plus. Willingness to understand and navigate multiple patient medical record platforms.
Licenses/Certification: Must have a valid Colorado Drivers License within thirty days of hire. Must be trained in transfers and first aid upon hire.
Compensation: $15.50/hr - $17.83/hr, depending on experience.
Benefits Eligibility
Medical, dental, vision, health care FSA, and dependent care FSA: All active employees working 40 or more hours per pay period are eligible for benefits on the first of the month following 30 days of active service. PRN staff are not initially eligible for benefits, and GVH follows all Affordable Health Care Act Eligibility guidelines.
https://jobs.gunnisonvalleyhealth.org/about-us-and-benefits
85253349
85253349