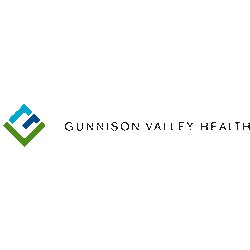 Gunnison Valley Health
Warehouse Technician (Temp, FT)
Gunnison, CO
Gunnison, COTemporaryWork Hours:
8-5, Monday - Friday
7/14/2021
POSITION SUMMARY
The Warehouse Technician represents the health system by performing the shipping, receiving, and distribution process for supplies, equipment, and services necessary to support the daily operations of Gunnison Valley Health System. The Warehouse Technician coordinates with internal and external customers to facilitate on time in full delivery of supplies, equipment, and services for our patients while providing excellent customer service and communication to all departments and facilities within the health system.
POSITION QUALIFICATIONS
Education: High School graduate or equivalent required.
Experience: Warehouse and/or inventory control experience preferred. Healthcare experience preferred
Licenses/Certification: Valid Colorado Driver's license required. Knowledge, skills and abilities required: Knowledge of office procedures, Interpersonal relationship skills and emotional intelligence, Verbal and written communication skills and the ability to follow instructions, Attention to detail, Ability to exercise sound judgment, determine priorities, and manage time, Ability to maintain strict confidentiality.
EQUIPMENT OPERATED
Hand trucks, carts, pallet jacks, fork lift, department vehicle.

ESSENTIAL FUNCTIONS
Adheres to all Supply Chain ethics, codes of conduct, standard operating procedures, and protocols.
Maintains organization, cleanliness, and operational flow of warehouses, processing center, and supply chain equipment.
Receives freight verifying appropriate delivery address, package integrity, and quantity. Documents damages, shortages, overages, and miss-shipments on the packing slip, with the delivery company, and vendor.
Processes freight by verifying product to packing slip and packing slip to purchase order. Un-packs, sorts, labels, and delivers goods to appropriate location. Receives purchase orders and scan documents.
Rotates stock placed into inventory. Maintains bin locations labels.
Catalogs the receipt of assets and tags them with appropriate tracking I.D. number.
Packages and processes all outbound shipments. Documents tracking numbers for RGA's, repairs, and returns on the PO.
Processes stock supply requisitions. Pulls, distributes, and expenses items noting stock shortages.
Checks for outdated supplies in the warehouses (2).
Retrieves and delivers supplies/equipment from local suppliers and neighboring healthcare facilities at the request of Buyers and Director.
Acts as a courier between and among Gunnison Valley Health campuses for the transport of supplies, instruments, and equipment.
Manages clerical functions including but not limited to filing and copy work.
Manages vendor access to the GVH and employee access to the Supply Chain Department while maintaining the security/integrity of the inventory assets.
Responds to GVH disaster code calls (during and after business hours as required) and participates in emergency preparedness training and drills.
Understands the essential functions and can perform the critical job duties of the Buyer.
Participates in annual health system inventory count.
Compensation: $15.00/hr - $17.25/hr, depending on experience.
Benefits Eligibility
Medical, dental, vision, health care FSA, and dependent care FSA: All active employees working 40 or more hours per pay period are eligible for benefits on the first of the month following 30 days of active service. PRN staff are not initially eligible for benefits, and GVH follows all Affordable Health Care Act Eligibility guidelines.
https://jobs.gunnisonvalleyhealth.org/about-us-and-benefits
82846944
82846944